A child shivers in the cold
What's your Christmas going to be like this year? We hope it's going to be filled with songs new and old that firmly link Christ to the -mas. That's why we're going to show off a few of the best versions of Christmas favorites right here on our front page.
| | |
| --- | --- |
| TobyMac - Christmas This Year (Feat. Leigh Nash) - Operation Christmas Child Music Video | Greensleeves What Child Is This by Kevin Max and Stu G |
| Jars Of Clay - "Drummer Boy" live | Kathy Troccoli - What Child Is This |
| Aaron Shust - Sanctuary (Acoustic Performance) | BarlowGirl - Hallelujah (Light Has Come) Official Music Video HD Lyrics,Subtitulado,Tradução |
Welcome to the Christian Music Wiki!
If you have questions about how to use this wiki, how to create pages here, or how the wiki is run; feel free to ask at the Problems & Suggestions forum. It uses some Wiki syntax, but without HTML

tags.
Also, if you are an artist, you are welcome to make some types of edits to your own artist page and its sub-pages. For details, see What changes can artists make to their own pages?
Join us on IRC!
We have an Internet Relay Chat channel, ##christian-music on Freenode. (ChatZilla users can use this link instead.) If you see someone there called "WillPittenger", "WLP|Tab", or "WLP|Away", that is your wiki sys-op, Will Pittenger.
Looking for tickets?
If you have any information on organizations fund albums and concert tickets, please visit Christian Music Talk:How to Buy Albums & Concert Tickets if You Can't Afford Them and create a new section.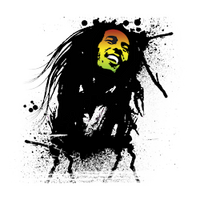 Community content is available under
CC-BY-SA
unless otherwise noted.